Class 8
Class 8 pupils follow a slightly different curriculum to the majority of pupils at Princes. We call this our stage 1 curriculum. For learners working at the very earliest levels of development including learners with Profound and Multiple Learning Difficulties (PMLD), a more holistic approach to the curriculum is appropriate. The focus is on skills and capabilities rather than working towards subject related targets which may not be priorities for the individuals concerned i.e. a more personalised approach, where the individual needs of the pupils are at the heart of everything we do.
The stage 1 curriculum is based on developing basic skills in cognition and communication. Physical and self help skills are also very important as well as supporting pupils to be part of a wider community. These 5 areas form the main aspects of the stage 1 curriculum.
Summative assessment of stage 1 pupils takes place in the same way as summative assessment for other pupils in the school i.e. annualy using PIVATS. INGOTS is used to help assess foundation subjects.
Quest for learning is used for formative assessment of those pupils working at stage 1.

Cognition & commuication: Using a multisensory approach pupils are encouraged to respond to stimuli and interactions with others. Pupils are supported to make connections and explore the world around them. There is a focus on the exploration & manipulation of objects & on developing actions, and understanding cause & effect.

Meeting the physical needs of pupils is an important part of the curriculum. Pupils are repositioned several times during the day using a variety of specialist equipment. There is a large multidisciplinary team working with our pupils on a regular basis including Physiotherapists, Occupational Therapists, Speech and language therapists, Sensory services, Nurses and Paediatricians. The school has its own hydrotherapy pool and pupils use this once per week as well as accessing hydrotherapy sessions with the physiotherapists.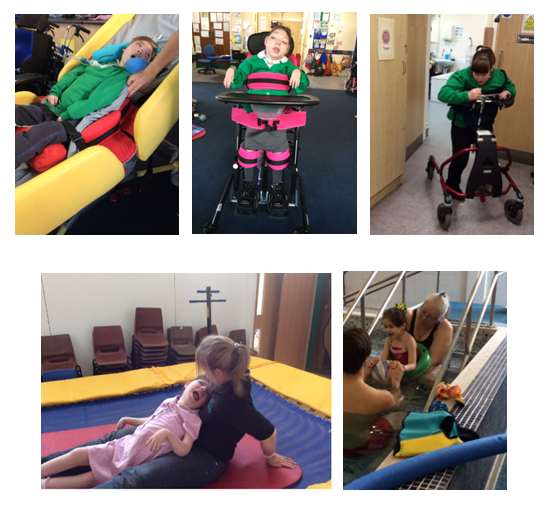 We support pupils to be part of a wider community. We join other classes across the school for weekly assemblies and other whole school events such as concerts and fundraising events.
Class 8 pupils also have the opportunity to work alongside their peers of a similar age group in other classes. Some class 8 pupils have integrated with the early years classes for sensory swimming sessions. We have use of the school minibus once a week but also go on regular walks in the local area.
We have excellent links with other special schools in the local area. Staff meet regularly for training, moderation & to share good practise. We prepare our students well for transition with new pupils visiting the school prior to starting. We also arrange visits to the secondary schools that our pupils will move on to. These schools also visit Princes to meet their new pupils and bring their classes to join in with sensory activities.
We have good communication with parents through daily home school link books. We have an open door policy and parents are also invited into school for events such as parent's evenings, information sessions, coffee mornings, stay, play and learn sessions, class assemblies, school shows, sports days as well as EHCP's and other meetings.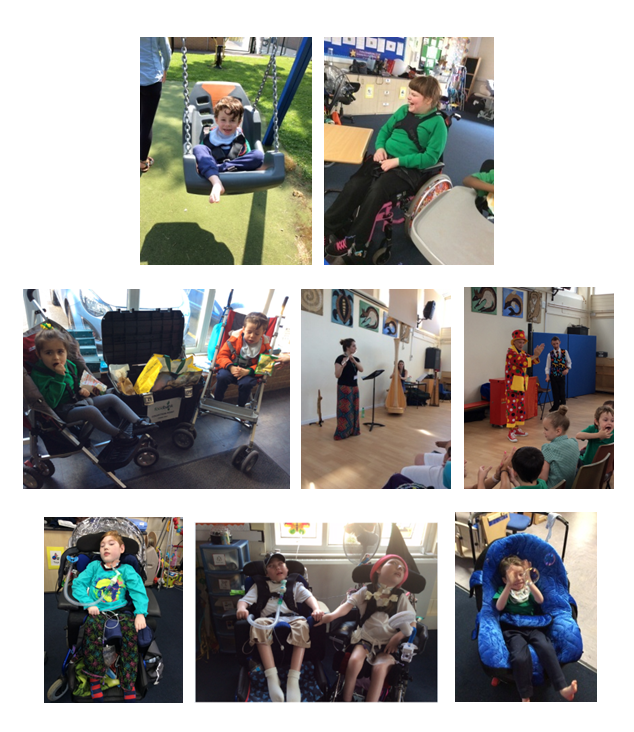 Our spacious classroom is well designed to meet the needs of the pupils in class. We have our own sensory room, a conservatory with soft play area and an area for art and craft or messy sensory play and direct access to the outdoor areas. We also have a large bathroom and changing area with jacuzzi bath and large storage area for physio equipment. The classroom and bathroom also has overhead tracking and hoists.

Class 8 learn through a multi sensory curriculum!