Calendar & Events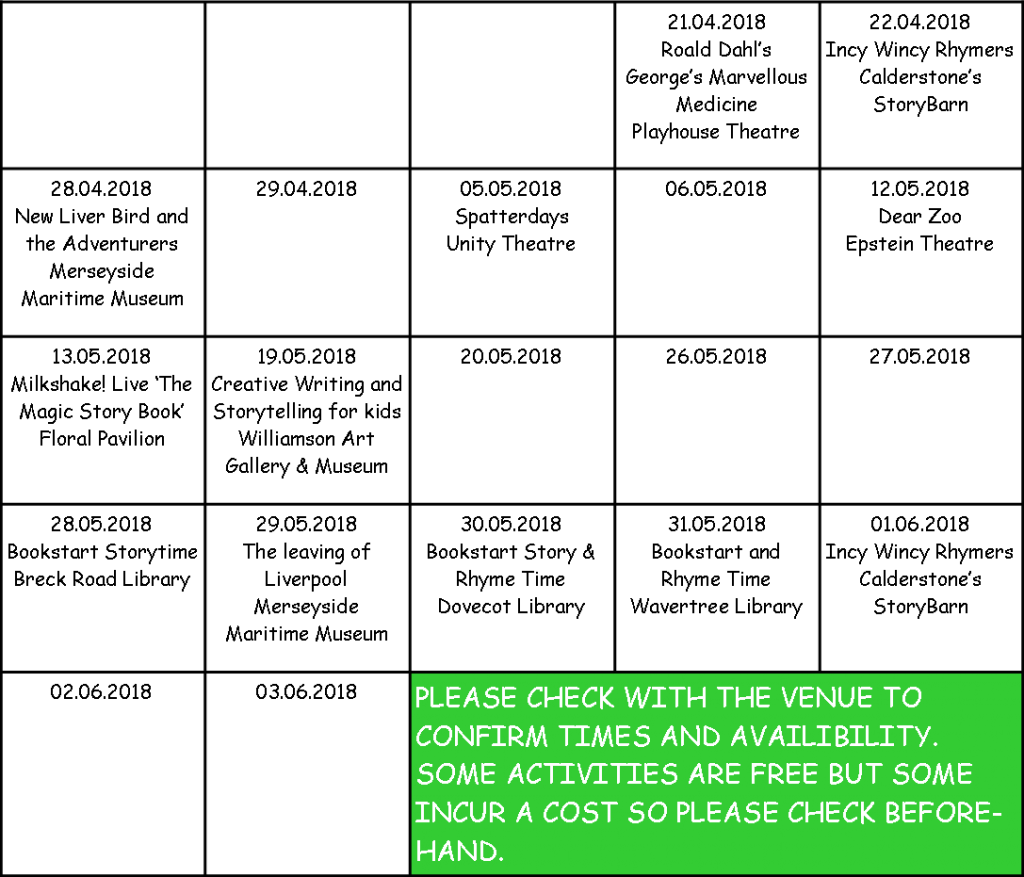 Even if you cannot attend these planned events, Liverpool is a great city with plenty of opportunities to support reading for enjoyment.
You could visit Central Library or any of your local libraries.
You could visit a local park taking your child's favourite story, acting out stories using your local environment e.g. Going on a Bear Hunt – going through the trees.
Visit Delamere Forest and take part in the hunt for the Gruffalo engaging your children with the Gruffalo spotter app.
The most important thing is that you and your child enjoy reading and take pleasure from any reading activity that you undertake!