Our Sites
We are currently based across four, soon to be five, sites.
Princes Primary School, Selborne Street
Our main site on Selborne Street in Toxteth is home to the majority of our pupils, with ten of our classes being based here. We have a soft play room, a light room, sports hall and hydrotherapy pool on site, as well as some valuable outside areas.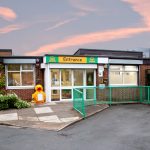 Princes @ Smithdown, Chatsworth Drive
We have had two classes based at nearby Smithdown Primary School for some of our pupils since 2010. We enjoy a close friendship with Smithdown School and our classes there have two excellent classrooms as well as access to both Smithdown's and our main sites facilities.
Princes @ Matthew Arnold, Dingle Lane
We opened our site at Matthew Arnold in 2018, and we currently have four classes based on site. We have an excellent soft play, light and sensory room, and our own school hall on site as well as a purpose built outside area.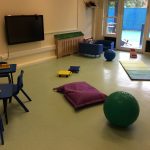 Princes @ St Anne's
A relatively new partnership for us, we have two classes based at St Anne's Primary School which opened in 2021. We have two excellent classrooms as well as our own outside area, as well as access to St Anne's swimming pool.
Princes @ Picton
We are opening a new satellite site in Autumn Term 2022, on Old Mill Lane, that will host several classes. Updates to follow.